---
DELIVERY
We understand spill control products are often needed as soon as possible to ensure compliance, so we will always try to ensure orders placed with us are processed as quickly as possible.
If orders are placed before 11am we will endeavour to process your order for delivery the next working day if the required items are in stock. For items placed after 11am, for stocked items, we will process the order for delivery the following working day.
For items that require custom parts or aren't currently in stock, we will inform you of the estimated delivery dates upon your enquiry. Occasionally for larger items, these may be sent direct from the manufacturer, however we will keep you updated with an estimated delivery schedule.
If you have any special requests for delivery please contact us to discuss on 01606 352 679 or contact your account manager direct.
---
DELIVERY CHARGES

Zone A & B – £12.50 Delivery charge applicable
Zone C, D & E – Due to location we will need to provide a delivery quote based on products required and your location. One of our team will be in touch to discuss delivery charge with you once you place your order.
All prices and carriage thresholds are subject to VAT at 20%.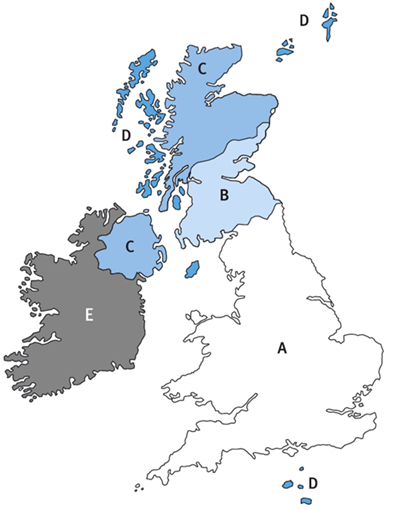 ---
RETURNS
The nature of our products means that we cannot accept returns for items once they have been received.
In instances where the product is damaged upon delivery; we advise you to contact us immediately to arrange a replacement and collection of the damaged item.
In regard to Spill Control solutions; if you receive the product and deem the product not suitable for your needs please get in touch for either a replacement or 100% refund. We want you to have suitable solutions onsite and will gladly provide consultation on the best solution for your needs.
Please contact us within 5 working days of receipt of goods for any refund or replacement requests.