We all need to ensure we are doing everything possible to protect our planet for generations to come. Pollution incidents occur daily, often going unnoticed or unaware we are polluting.
What is pollution?
Pollution isn't just hazardous chemicals. Pollution is any substance which is not found naturally in an environment could cause pollution. This could include detergents or cleaning materials, pesticides, waste produce from a manufacturing process to something as simple as milk being spilt. Some substances are immediately toxic to the environment such as pesticides. Other pollutants cause harm by reducing the amount of oxygen in rivers and streams. Some pollutants have longer term impacts such as interfering with the ability for animals to reproduce.
Pollution exists in many forms including air pollution, littering, ground and water pollution.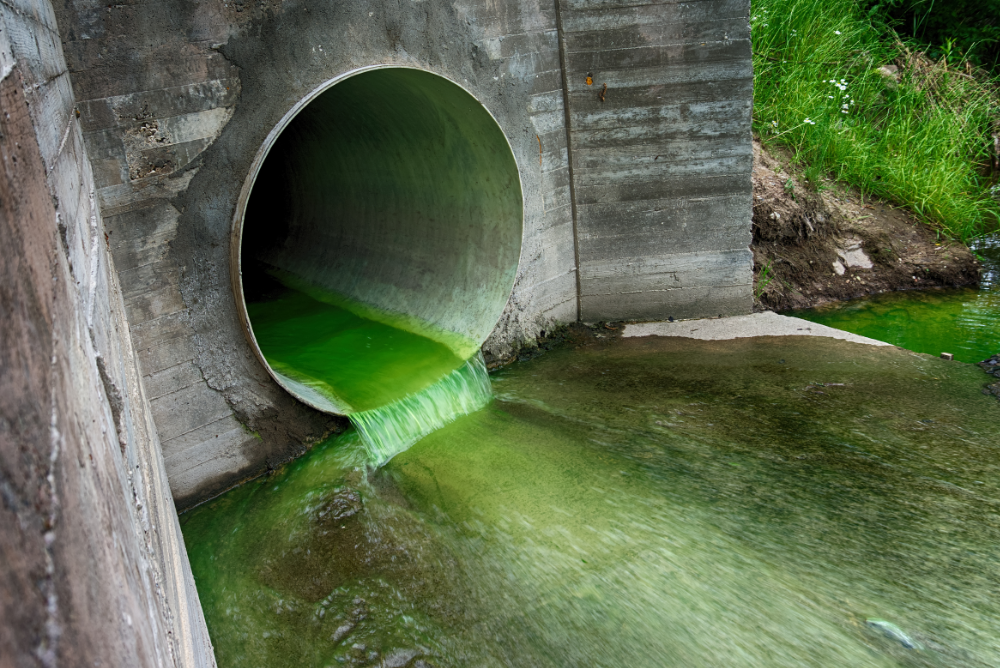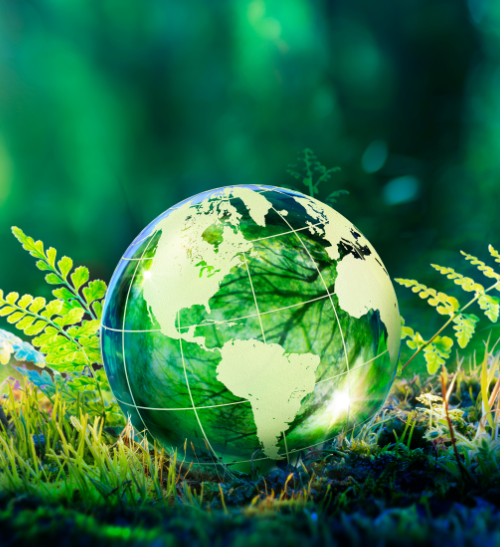 Why do people pollute?
Occasionally, pollution is intentional but often it's a lack of awareness and understanding that lead to pollution mistakes, however it can still have a catastrophic impact on our planet.
Pollution can be caused in many ways, including air pollution from emissions, littering, allowing pollutants down a drain or allowing liquids to seep into the ground plus many more.
Inadequate spill control and the safe storage of liquids can cause pollution to your local environment so it is very important you understand your responsibilities thoroughly as if you get it wrong it could cost you, your business and our planet.
---
Did you know it is a criminal offence to pollute or allow pollution?
The Environmental Protection Act 1990 established the Polluter pays principle in the UK. This stipulates that if you are found to be responsible for pollution you will be prosecuted. This extends to safe and secure storage of liquids. If pollution occurs as a result of vandalism due to inadequate secure storage of liquids, pollution following a fire, or negligence, you can also be prosecuted.
Further regulations including The Environmental Damage (Prevention and Remediation) Regulations 2009 for England and Wales re-iterates the importance of acting responsibly to prevent pollution from your premises.
What is the Polluter Pays Principal?
The polluter pays principal hold account to anyone who causes, allows or does not adequately prevent pollution. The polluter is responsible and accountable for the damage caused to the environment as a result of pollution. The polluter pays principle helps to manage the costs of damage to the environment by holding the polluter responsible for the remediation costs. Costs can include the direct costs of control and remediation, as well as indirect costs to society and the environment.
Part IIA of the Environmental Protection Act 1990 established the operation of the polluter pays principle n the UK. This was further reinforced by The Environmental Damage (Prevention and Remediation) Regulations 2009 (England & Wales)
Environmental Principles Policy Statement from the UK Government is due to be published Autumn 2022, further clarifies the polluter pays principal, making clear that those who cause environmental damage should be responsible for mitigation or compensation.


How do I stop spills from causing pollution?
As part of your Environmental Policy and Health and Safety Risk assessments on site, pollution risks should be highlighted. Prevention measures should be implemented to ensure you are reducing the risk of causing pollution. Investigating the substances you have on site, machinery and manufacturing processes, as well as vehicles will provide insight into some of the areas which may pose a risk. Once all prevention measures have been taken it is also important to have a response plan in place, should an emergency occur. Having a robust spill response plan in place is an ideal solution for liquids on site, ensuring you have adequate equipment to clean up any spills which may result in pollution. Spill control equipment can include spill kits and absorbents to clean up spilt liquids. Drain protection should also be available for your on site drains to protect watercourses.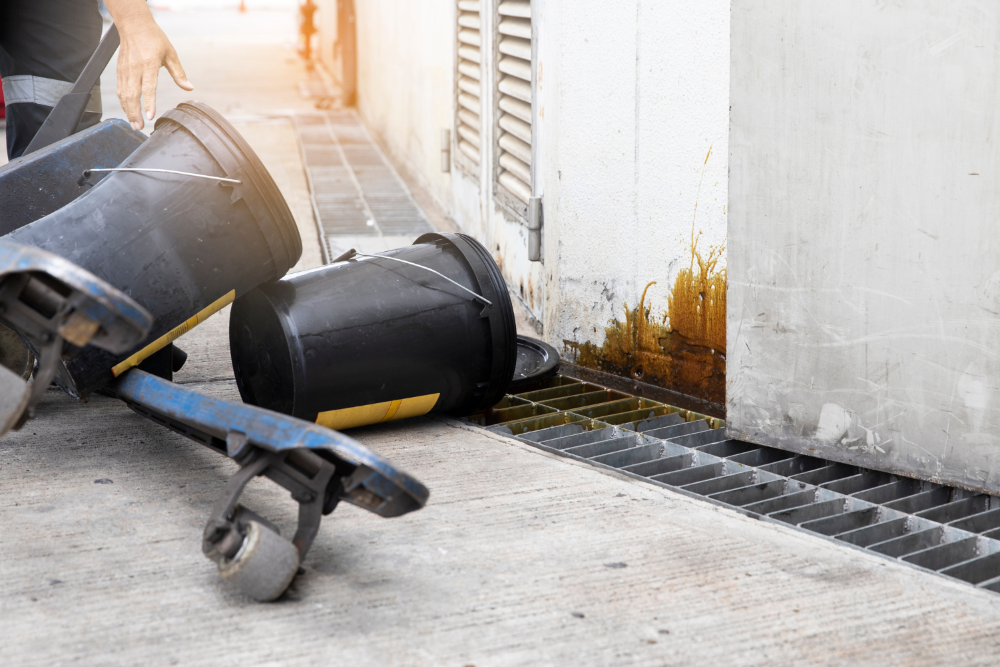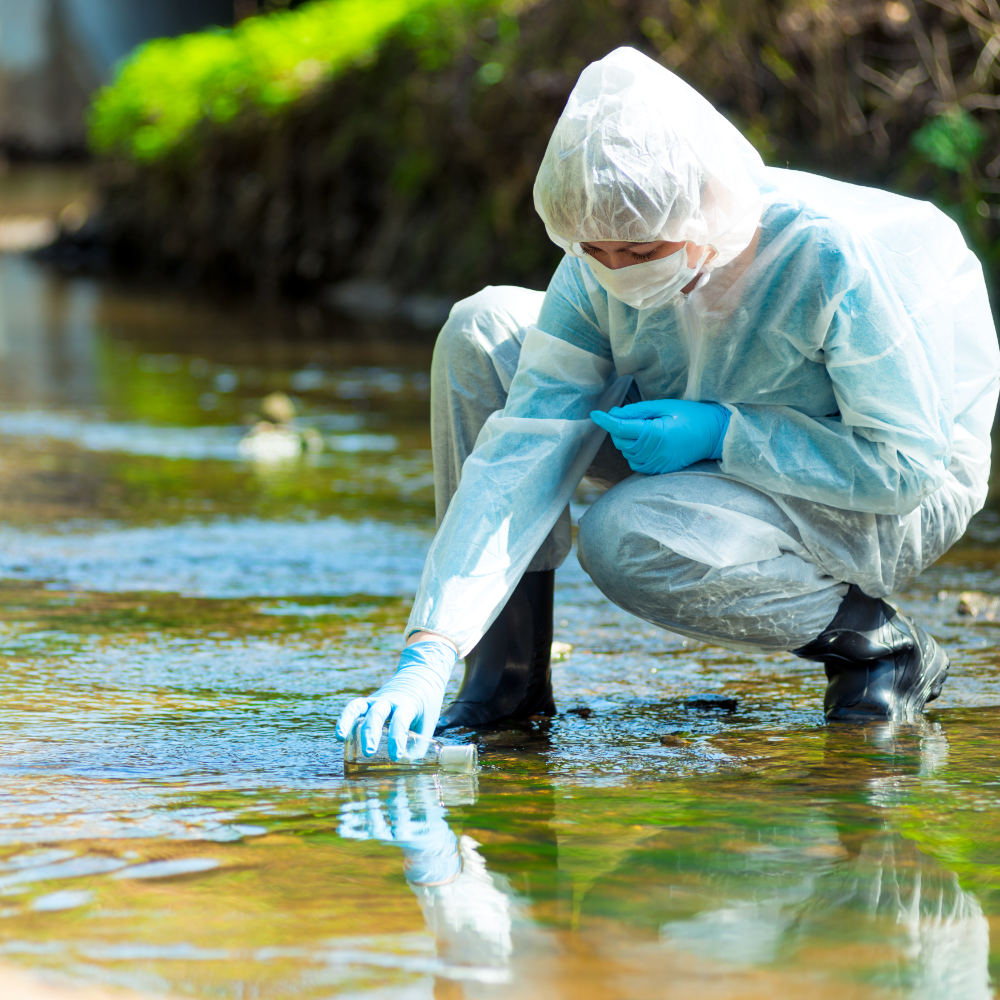 How much is a fine for causing pollution?
This is dependent on a number of factors, but it will be a lot more than you would expect, and isn't just a monetry fine, it can have a huge impact on your business reputation.
If you are found to be negligent or intentionally causing pollution, you can expect to be prosecuted. If your business is part of a group any proceedings are taken against the company group as a whole and a fine calculated as a % of group turnover. Many would assume it would be an individual business who is prosecuted but the Environment Agency will prosecute the company group and any individuals who are seen to have been responsible.
It is essential you take your responsibilities for pollution prevention seriousy, as getting it wrong could have huge repercussions for businesses and individuals who are found to have been negligent. Some of the areas you should consider as part of your Environmental policy include:
Risk assesment for pollution risks
Spill training to raise awareness with your colleagues of their actions and how they could be responsible for pollution
Drain protection -having a spill containment plan in place, which is regularly monitored and maintained
Spill response kits and absorbent stations so spills can be contained and cleaned away quickly
Secondary containment for safe storage of liquids
Safe waste removal procedures
If you need assistance in recognising pollution risks, gaps in training and spill containment products to keep your people and the environment safe, Spillcraft can help. We offer a free site survey to help you understand potential risks for pollution and spills.
For more information contact our team on 01606 352 679 or [email protected]