Just doing what we do best …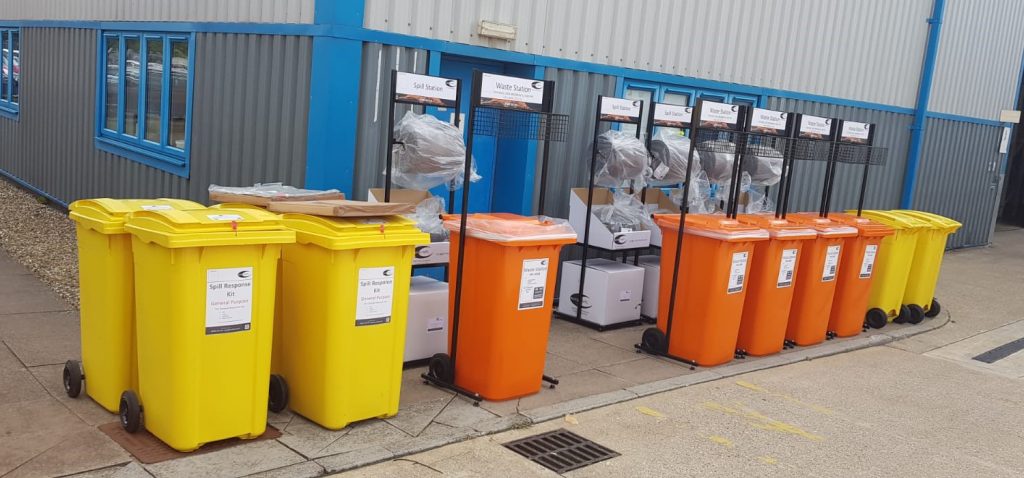 We've just received this feedback from a client. It sums up our approach and highlights why we do what we do. While we're delighted that the client is impressed, we're just doing our job and doing it well.
"I wanted to pop a thank you over to the team at Spillcraft for their support and knowledge in setting up the new bespoke spill stations, emergency spill kits and our new drain protection equipment.
The service from start to finish was not only efficient but also planned to perfection by the team. Robbie, Andrew and Bernadette were all involved but I'd like to mention Bernadette especially. Her suggestion of a toolbox talk on each visit over the next few months will allow us to reach as many staff as possible.
Toolbox talks were given onsite to groups of 10 staff and have proved very effective. When I checked a few days afterwards, our staff were all able to demonstrate their understanding of the products - a clear sign of a well-delivered, engaging and productive session.
The bespoke spill station units really do set off the production area and the products are easy to access and refill. Your auditing and replenishment system for the spill kits works a treat too, saving us time and money. Over the next year, with the audit trail, we'll be able to see which areas have a higher usage - information which will show us where further training will be most beneficial.
As a health and safety professional, I understand all too well the benefits of having products such as yours to hand in locations where there is the chance a spillage. These are a crucial part of ensuring we remain compliant.
Please could you pass on our gratitude to the team."
Always here to help
We pride ourselves on helping our customers by listening to their business requirements and recommending a solution suitable for their individual needs. If you have any questions or would like to discuss your spill control requirements we would be happy to arrange a convenient time with you for a free site survey.
Contact the Spillcraft team here.