Safe Contractor Accredited
We are pleased to again be awarded the SafeContractor accreditation. In recognition for achieving excellence in health and safety in the workplace.
Being Safe Contractor accredited is a prestigious achievement for Spillcraft of which we are extremely proud.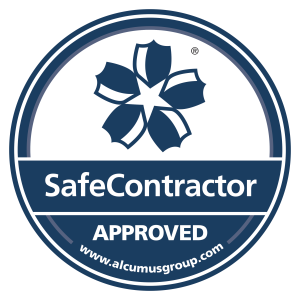 Alcumus SafeContractor is a leading third-party accreditation scheme. Recognising extremely rigorous standards in health and safety management. The scheme
assesses the health and safety arrangements, policies and qualifications of contractors. Consequently, many major clients recognise the SafeContractor certificate as confirmation of competency in health and safety practice.
Protecting people and the environment
Protecting people and the environment is at the heart of everything Spillcraft do. We provide expert guidance and support in spill management, with the aim to ensure your business complies with spill control legislation and health and safety best practices. 
The accreditation illustrates to our customers our commitment to health and safety in the workplace. Most importantly, being Safe Contractor accredited provides assurance to our customers that they are working with a responsible organisation.
In addition, we continue to develop our own in-house health and safety standards. We continually strive to improve the spill control services we provide to our customers, with the aim of maintaining our SafeContractor accreditation in the future.
If you are looking for support or guidance with your spill response and want to discuss your requirements please contact our team. 
T: 01606 352 679   |   E: [email protected]    | W: www.spillcraft.co.uk
Spill Surveys | Spill Training | Managed Spill Services | Spill prevention and response equipment