If you can't work out the logistics, call Spillcraft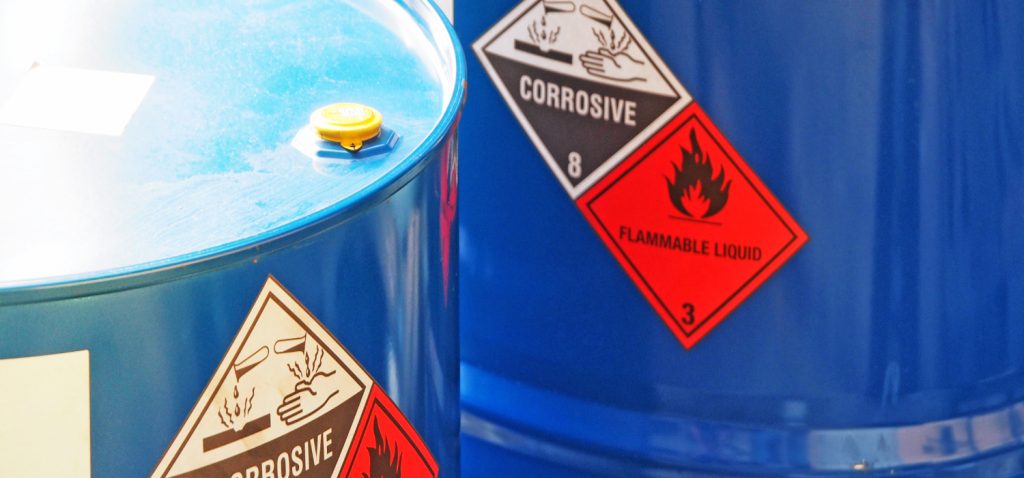 When a job needs doing but you don't want to disrupt production, the job could be put on hold. But what if that's not an option? What if holding up the job holds up your business? If you cant work out the logistics call Spillcraft, we're rather proud of how we solved this challenge. Helping customers find solutions is the Spillcraft mission. What may seem impossible, we make possible. If you can't work out the logistics call us.
Our customer wanted to upgrade their storage facilities for flammable liquids. They specified units in a bespoke yellow finish. No problem. Happy to oblige. But could we please deliver and site the units in an area with no fork-lift availability?
We looked at our options. The units were too big for a normal flatbed - even with a tail lift and pallet truck. Height constraints also ruled out using a HIAB, but stopping production remained a no-no. That's why we hired a flat-bed vehicle, equipped with a fork-lift and qualified driver. Sticklers for detail, we ensured all the contractor's forms and Risk Assessment & Method Statement were completed.
Because we understood that production had to keep rolling
and
the new bespoke storage had to be in place, we found a solution. The units were set up, in the desired location, ready for use, without any disruption.
We call that a result.
We appreciate it is often difficult to juggle a variety of demands so if you think we can help please get in touch. Whether its organising for a specific delivery, adhering to your site health and safety procedures or making bespoke recommendations to suit your site, we will always try and accommodate our customers requests.
If you have a problem or you can't work out the logistics
call Spillcraft