Spill Kit Contents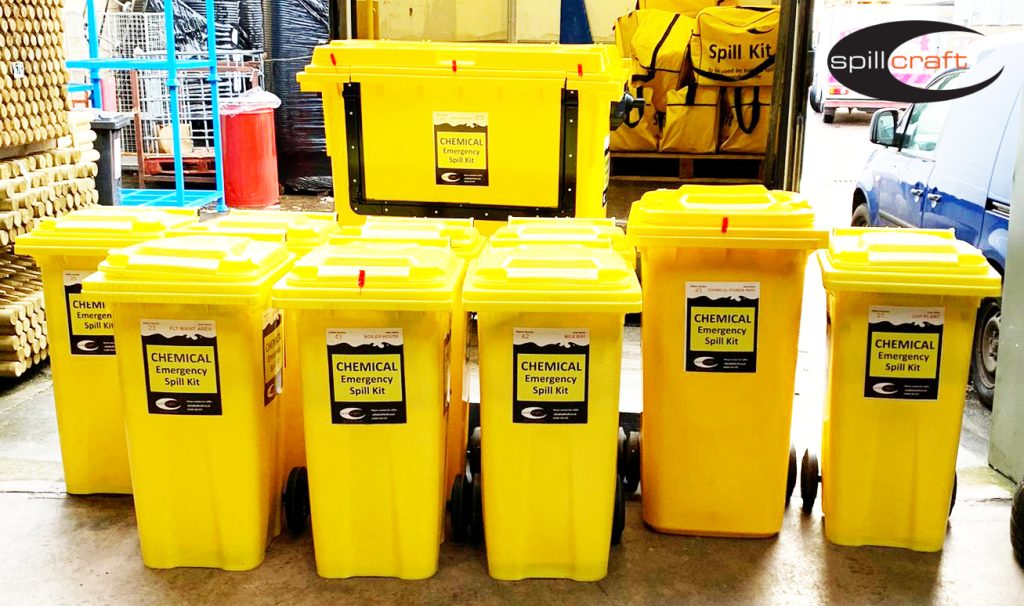 At Spillcraft we remain committed to helping our customers with your spill control needs. As a leading spill management supplier we take our responsibilities seriously. We regularly analyse the products and services we offer to our customers to ensure you are getting the best solutions for spill control.
Following feedback from customers, and consultations with suppliers, we have made some improvements to our spill kits contents.

Spill Kit Contents Update
We have removed absorbent pillows from our spill kits and replaced with additional absorbent mats. We have made this change to ensure our spill kit is as effective as possible in an emergency. This does not impact the quantity your spill kits can absorb. Absorbent pillows are still available for general purpose, oil and chemical spills and leaks, as they do have benefits in certain situations and are a very effective absorbent.
Our spill kits also now include a
hazardous area floor sign
for added awareness and protection for people during a spill. An
audit cover
is also now included in our 120ltr, 240ltr and 360ltr spill kits. Designed in bright orange PVC the audit cover adds protection from the whether. Audit covers provide a visual aid that your spill kit has been replenished and checked. Also providing an added level of security to prevent tampering or incorrect use of the spill kit in non emergency situations.
To further enhance our spill kits we have also updated the signage. The contents label inside the lid of the spill kit also now features our 8 steps to spill control. This is a useful reminder to responders during an emergency spill.
All of our spill kits still contain sufficient absorbents mats and absorbent socks as well as hazardous waste bags, ties and our emergency PPE pack.
Refill packs are also available for 120ltr, 240ltr,  360ltr, 500ltr and 1000ltr for general purpose, chemical and oil spill kits.
We continually assess the products we offer and are always looking at ways to add value for our customers. We are committed to improving our spill control solutions and always appreciate feedback from our customers.