Engine Manufacturer
Designers, developers, engineers, manufactures who market and sell machinery, engines, financial products and insurance. They are the world's largest construction equipment manufacture.
The challenge
The challenge that company faced with regards to spill control was the level of integrity of the existing spill kits on site. Internally, 50ltr shoulder bag spill kits were located on metal stands throughout the factory and the concern with these was the low capacity and the fact that there appeared to be little correlation with the waste cleaning stations.
Spillcraft Solution
Working through a third-party supplier, Spillcraft implemented a Spill Management Program whereby the spill kits and stations are numbered and monitored on a weekly and monthly basis. The third-party company manage the day to day refilling of the kits, whilst SpillCraft carry out a monthly check on their overall integrity, ensuring now that there is control in place. Intermediate training has been delivered across a spectrum of Maintenance, Site Services, Chem Tool and third-party operators.
What was the outcome of our service?
In summary, the customer now receives a high level of service through both S-Craft and the third party company, which is being constantly monitored and improved. Costs and usage figures are being collated and spill control measures are being added as appropriate across the site.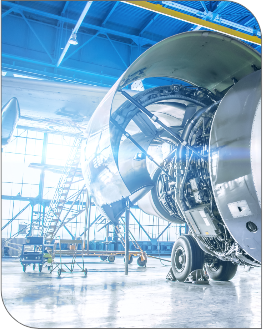 Why Choose Spillcraft?
Compliant & Safe

Regularly checked spill kits to ensure equipment is fit for purpose

Documentation

You receive regular documented and detailed usage report

Investments

Spill kit maintenance services maximise your investments

Convenient

The service will also save you time, hassle and money
The bespoke spill management solution that Spillcraft came up with was excellent, including the training they gave us; I'd have no hesitation in recommending them

Aerospace Manufacturer

Our site looks so much better. We are more than happy with the service you are providing, in fact, it's been exceptional!

Aerospace Manufacturer

Friendly staff, good communication. Can be trusted to move safely through high-risk areas. Very safety-conscious staff who provide good communication; a pleasure to deal with.

Chemical Manufacturer
You May Also be Interested In: